The Vinyl-Answer Story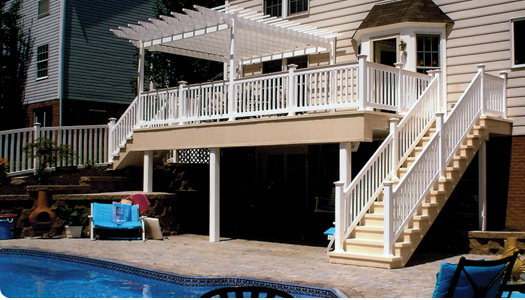 The Vinyl Answer is a regional company founded by people with a contracting background. We fabricate vinyl fencing, railing, decking and garden products for professional installation companies. We also distribute a line of aluminum fencing and railing.
The Vinyl Answer provides very high quality products that professional installers demand. The Pros know that inferior products cost more in the long run – they take more time to install, they result in more callbacks, and most often they don't maintain their appearance over time.
Since The Vinyl Answer actually fabricates products from raw materials, we can choose vinyl from many different suppliers, giving the homeowner a unique blend of "the best of the best"!
Our Pledge
Industry Standards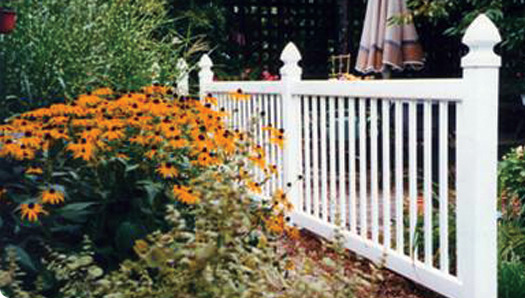 We believe in buying, fabricating, and distributing only materials made in America manufactured according to the highest standards, including ASTM and ICC-ES. We are active members in professional associations because we believe in maintaining these high standards in the industry, we want to stay informed and educated on the latest products and technology, and we want to be a resource for our customers, who are primarily installation professionals.
Being Green
We strive to be a green company – we not only recycle all of our vinyl and aluminum scrap, but we will also accept leftovers from our customers to recycle as well.
The Value of Value
We know that homeowners work hard for their money, and when they choose to invest it in a home project, we believe in providing the products that are the best value for their budget. Studies have shown that the total cost of ownership of the lifetime products offered by The Vinyl Answer is significantly less than buying inferior products whose initial price is cheaper. So use your money wisely – choose the products that will look good and stay looking good – because you're not just buying a product, you're personalizing your home.