Railings
Since we fabricate your railing, you are only limited by your imagination! You can combine colors, styles, and materials that will make your railing uniquely yours!
vinyl
railing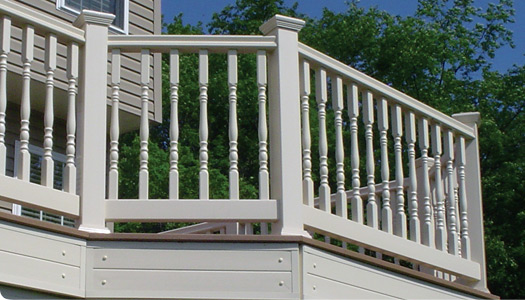 Americana Railing
Although we can fabricate railings with many different types of pickets, it is up to your local building code official to determine which pickets will be accepted. Your authorized dealer for The Vinyl Answer can help you determine which options are right for your application!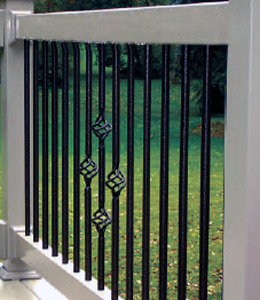 Traditional Railing
(2″ x 3-1/2″ Top Rail)
Shown here with Dekorator™
Basket Pickets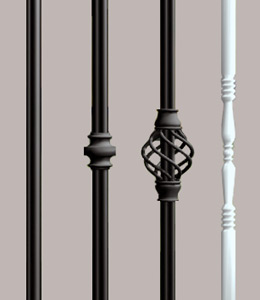 Aluminum Picket Options
Straight
Collar
Single Basket
Colonial
Call for color availability.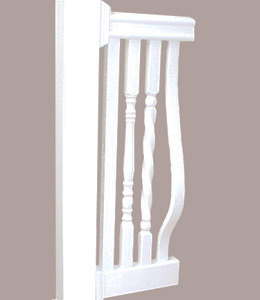 Vinyl Picket Options
Square
Baluster
Twist
Belly Baluster
aluminum
railing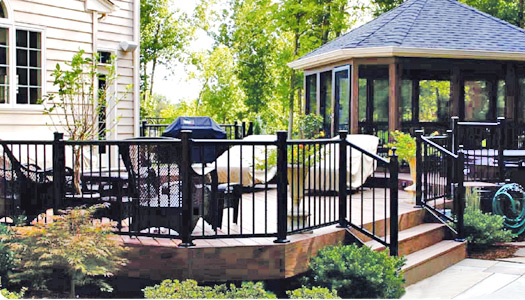 Aluminum railing — the perfect complement to vinyl decking, especially where darker colors are desired.
Aluminum Railing is a perfect complement to vinyl decking, especially where darker colors are desired. Our aluminum railings have captured the beautiful details of hand crafted wrought iron railings, but unlike their wrought iron counterpart, they will never need scraping or painting. Unlike many other aluminum railings on the market, ours have been designed with a full length PVC insert in both the top and bottom rails, allowing a faster "screwless" assembly to create a tight, quiet fit.
Aluminum Picket Options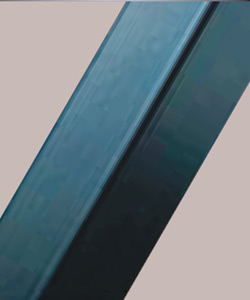 Somerset (Square)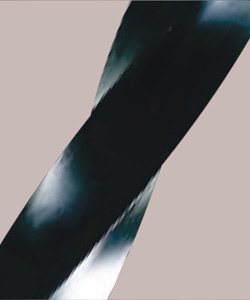 Trenton (Alternate
Square & Twisted)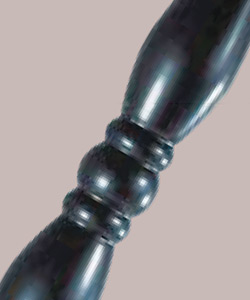 Dayton (Decorative)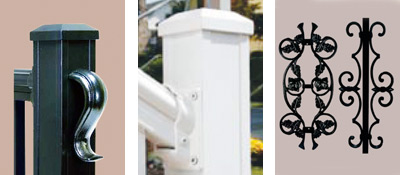 Create your own unique design!
The Vinyl Answer offers a full array of brackets and accessories to allow your contractor to create a unique design to match any home. All covered under a Lifetime Warranty against failure of either the materials used or the manufacturing process*
*This warranty does not include slight changes in coloration due to the natural aging process. It also does not include any failure due to misuse, abuse, or acts of God.
Your Safety is Our Concern
Our railing has been tested against the most stringent code written to date and tested under AC-174 requirements of the ICC. While other railings may pass the less stringent residential single family code (IRC), many of our systems pass commercial code (IBC).*
Why? Because at the Vinyl Answer, we believe your family should be as safe at home as they are at a 5 star high rise hotel.
*When installed according to manufacturer's specifications