Fencing
aluminum
styles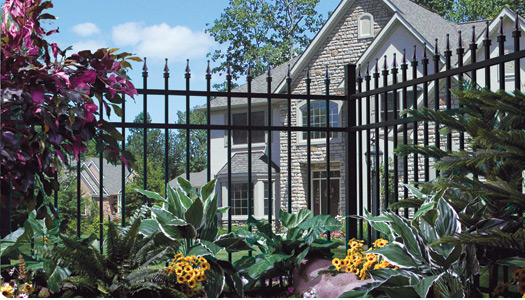 Series 100
Available in multiple styles with numerous accessories, all of our aluminum fences provide the beauty and protection of classic wrought iron without difficult installation or tiresome maintenance requirements. Choose from everyday to high-end fencing in a variety of widths that allow you to mix-and-match — creating the right fence style for your home.
Aluminum fence from The Vinyl Answer uses a patent-pending construction system that has interior locking pivots which grip each picket to the rails from the inside. This design eliminates the need for unsightly screws which often rust or break over time.
It also gives tremendous racking that allows our fence panels to run along even the steepest grades found in the Western Pennsylvania, Ohio and West Virginia
tri-state area.
The color retention technology called SolarGuard helps maintain color from the inside out, regardless of exposure to the sun and elements.
All styles have matching curved top gates. Custom fence styles and even custom colors are available, as well as Commercial styles and Estate gates. When it comes to aluminum, The Vinyl Answer has you covered!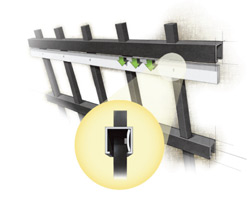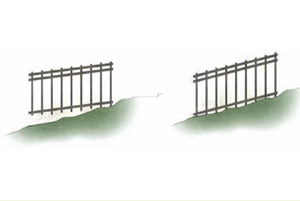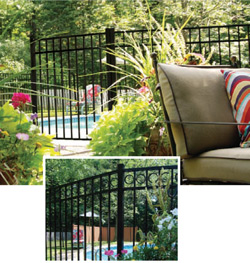 Series 125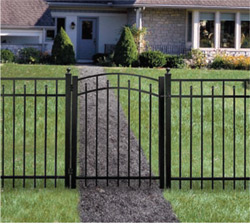 Series 175
finishing
options
A Range of Gravity Latches for Every Situation

All LokkLatches are made from materials that won't rust and come with key-lockable convenience. All LokkLatches are both vertically and horizontally adjustable.

Locking Security for Picket-Style Gates

The stylish Z Lokk Lockable Magnetic Gate Lock with dual security lock cylinders is the ideal choice for picket-style security gates.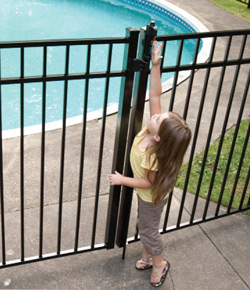 The World's #1 Child Safety Gate Latch
Magna-Latch Safety Gate Latches are the original and still the best magnetic latches on the market. Designed specifically for securing gates around swimming pools, home yards and child care centers, they use patented magnetic technology and super-strong 'Permanent Magnets' to eliminate the possibility of mechanical jamming while closing.